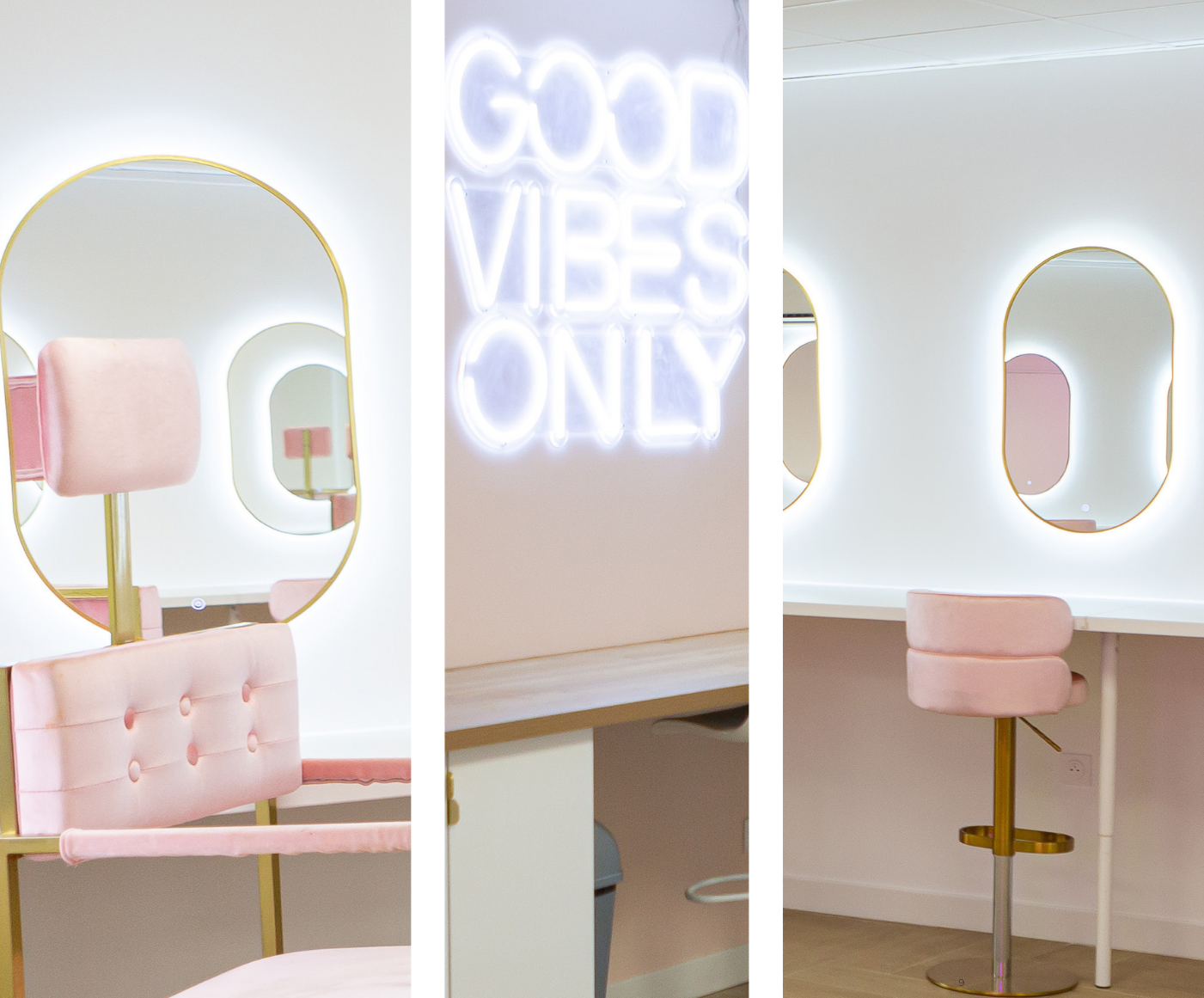 A MAKEUP SCHOOL
FRIENDLY AND UNLIKE ANY OTHER
Adjinaya Makeup Studio, a professional makeup training center, was created in January 2019. It follows Adjinaya's desire to pass on its know-how and knowledge to future artists .
The concept of Adjinaya Makeup Studio favors quality over quantity , which is why training is only done in small groups .
AMS students also appreciate this close monitoring and conviviality aspect due to the small number.
To perfect your skills, Adjinaya Makeup Studio also offers revolutionary training in France: one-on-one training (just you and the trainer) over 1 to 5 days.
POSITIVITY
At AMS, we tell ourselves that the best is always to come and that the important thing is to seize the opportunities that present themselves to us and always believe in our potential .
PASSION
What should push you and what drives us every day is PASSION . Loving what you do is one of the most important things in any job.
PERSÉVÉRANCE
"You never get nothing for nothing." To achieve your goal, there is nothing like showing determination . Telling you that you will succeed, and that you will go far.
A SCHOOL OF EXCELLENCE
A FULLY DEDICATED SPACE OF 233M2
Adjinaya Makeup Studio welcomes you in a huge space.
See for yourself.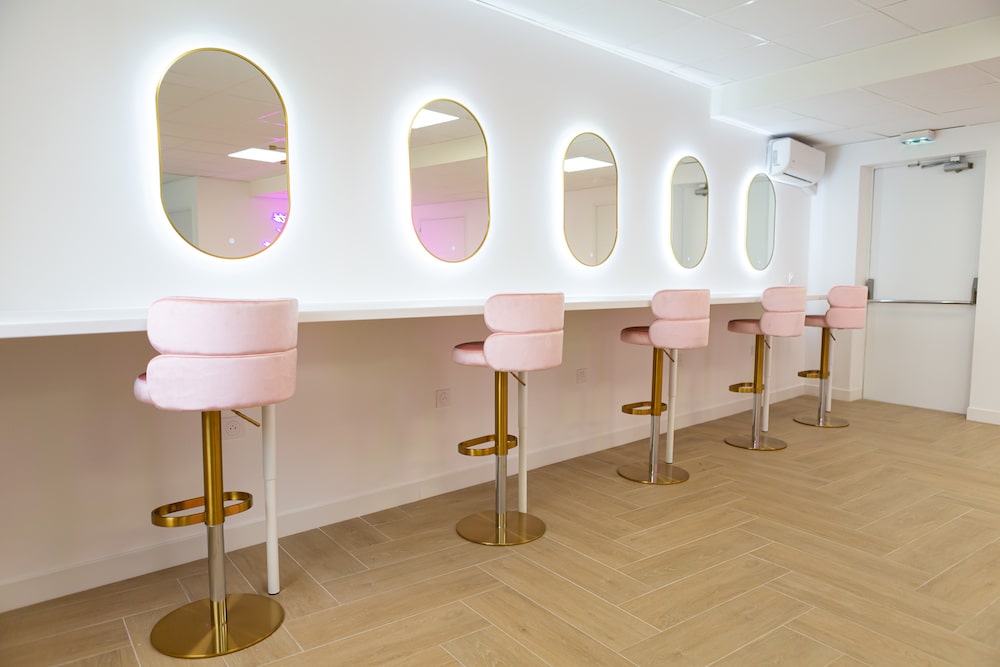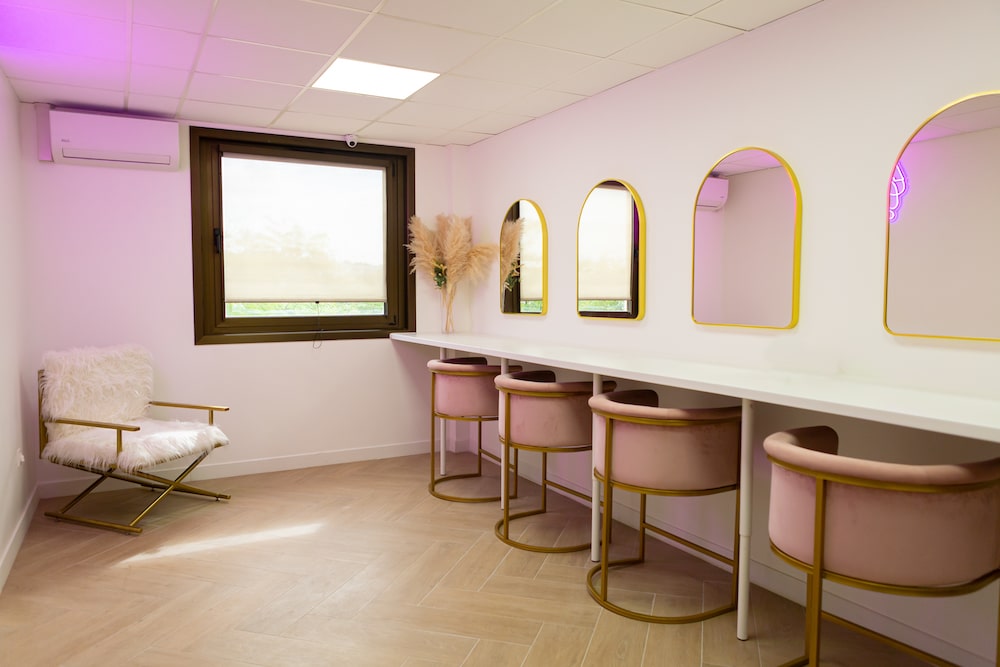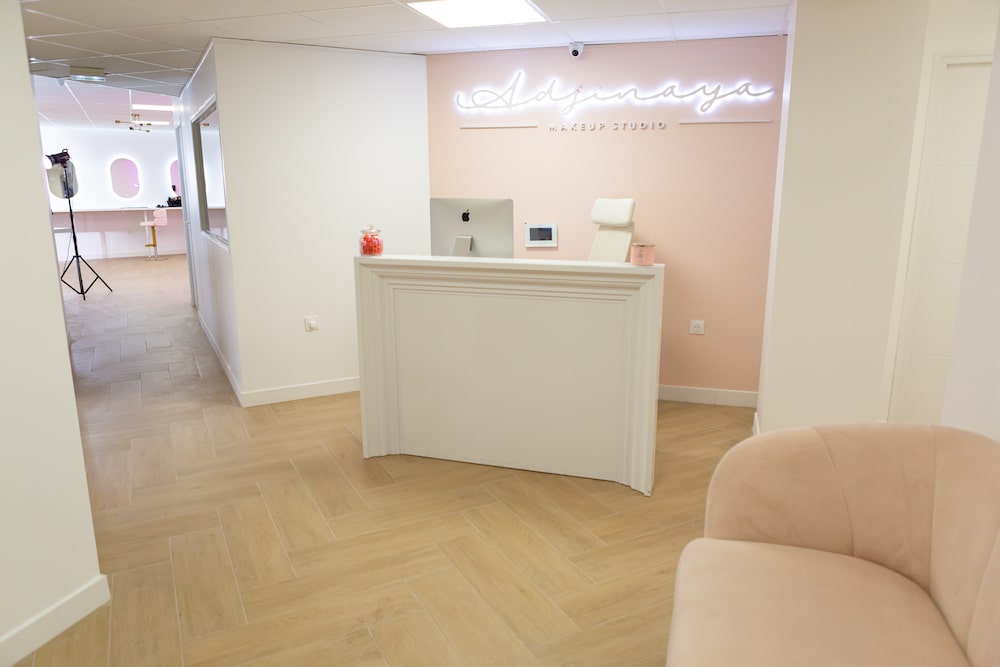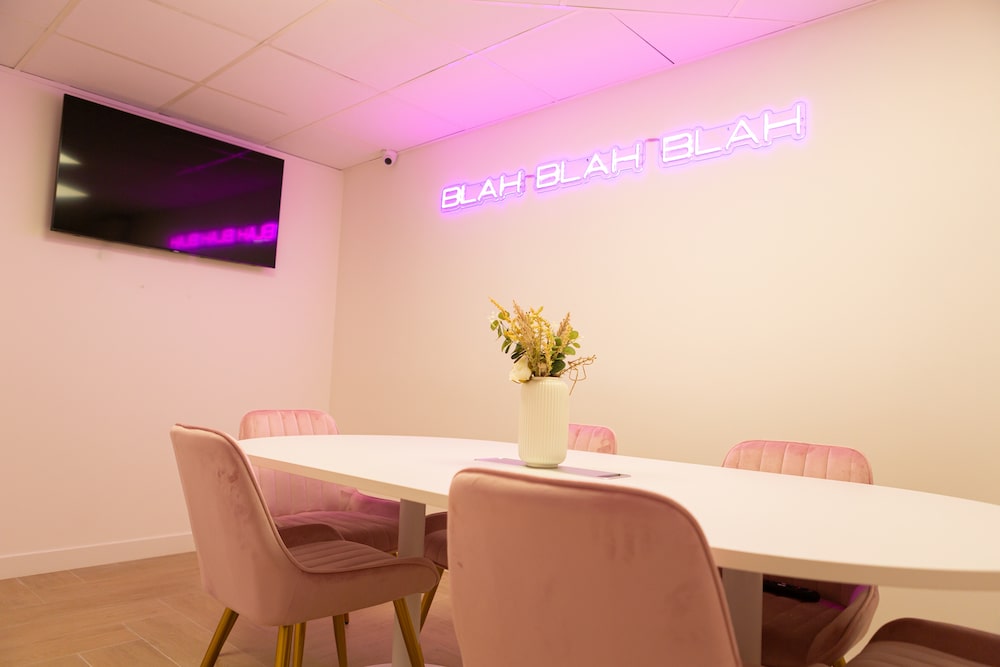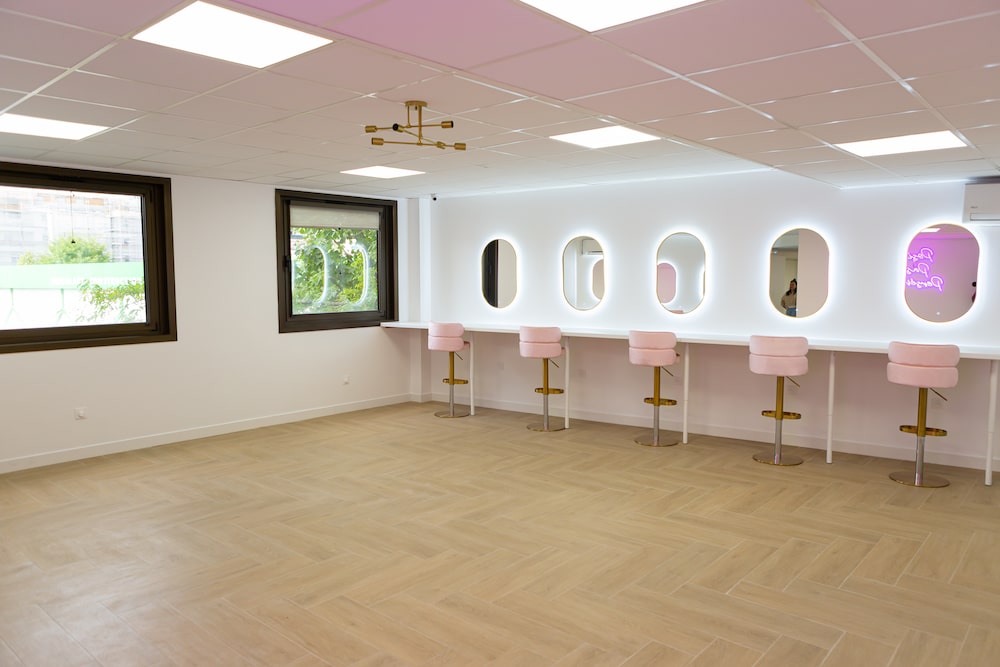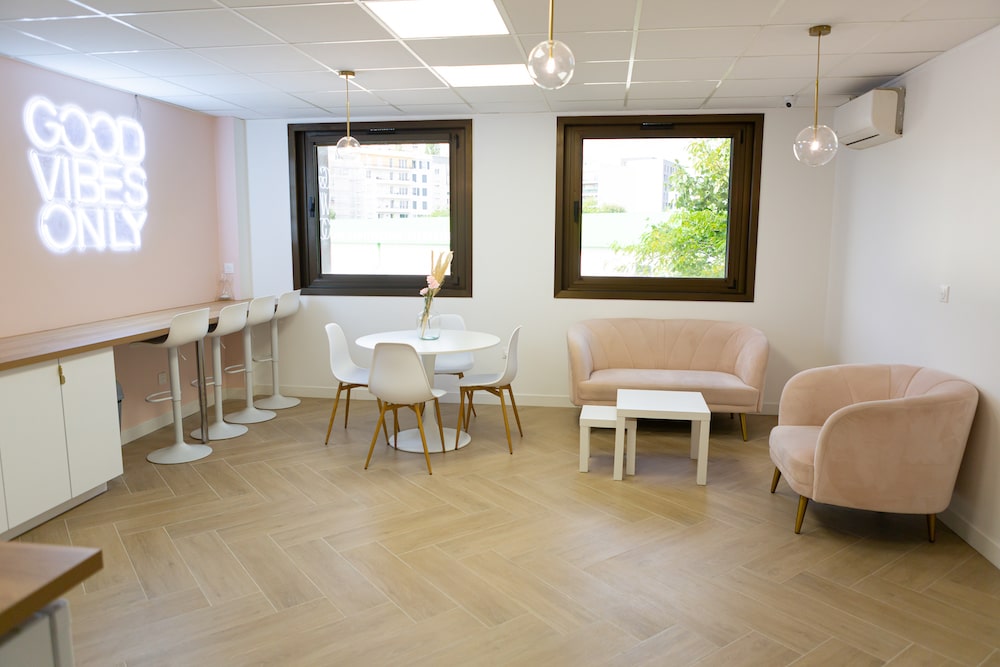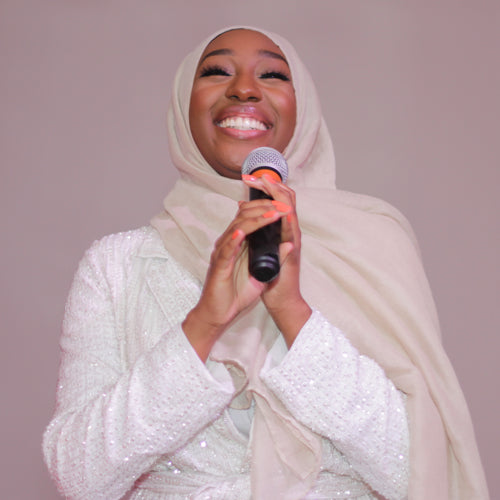 Introducing El Professor
WHO IS ADJINAYA
A professional makeup artist for over 10 years, Adjinaya learned this profession initially as a self-taught artist for 2 years, then in makeup school where she followed a 6-month course which taught her different makeup techniques.
But determined, Adjinaya did not stop there: she was able to impose her style little by little and make a name for herself in the world of beauty, thanks to her recognizable style.
In 2020, she launched AMS BEAUTY, her makeup and cosmetic accessories brand, designed for professionals and enthusiasts.
Passionate, curious and perfectionist, Adjinaya enhances you when she is not in the studio for her training. She regularly reveals the beautiful looks of her students and her little tips for top-notch makeup.
Follow her on Instagram so you don't miss a thing: @adjinaya .
JOIN
A FRIENDLY SCHOOL AND GOOD VIBES
Adjinaya Makeup Studio considers its students like a big family. We support our students and encourage them to follow their passion and make their dreams a reality.
Above all, we make it a point of honor that each student feels in their place and leaves our training proud and re-energized.