PRIVATE TRAINING 1:1
1 TO 5 DAYS | 390 to 1590€* | ☆ ALL LEVELS

Adjinaya Makeup Studio is the first training center in France to offer this type of innovative, intensive and ideal training for people wishing to easily train in the profession of MUA to acquire solid bases and techniques in tune with the times .

During this private lesson, one of the trainers from the AMS team will create a look on half of the model's face, which you will replicate exactly on the other half.

This process will allow you to quickly learn all the makeup techniques and tricks of the Adjinaya Makeup Studio team .
*Additional fees may apply in case of financing by an organization.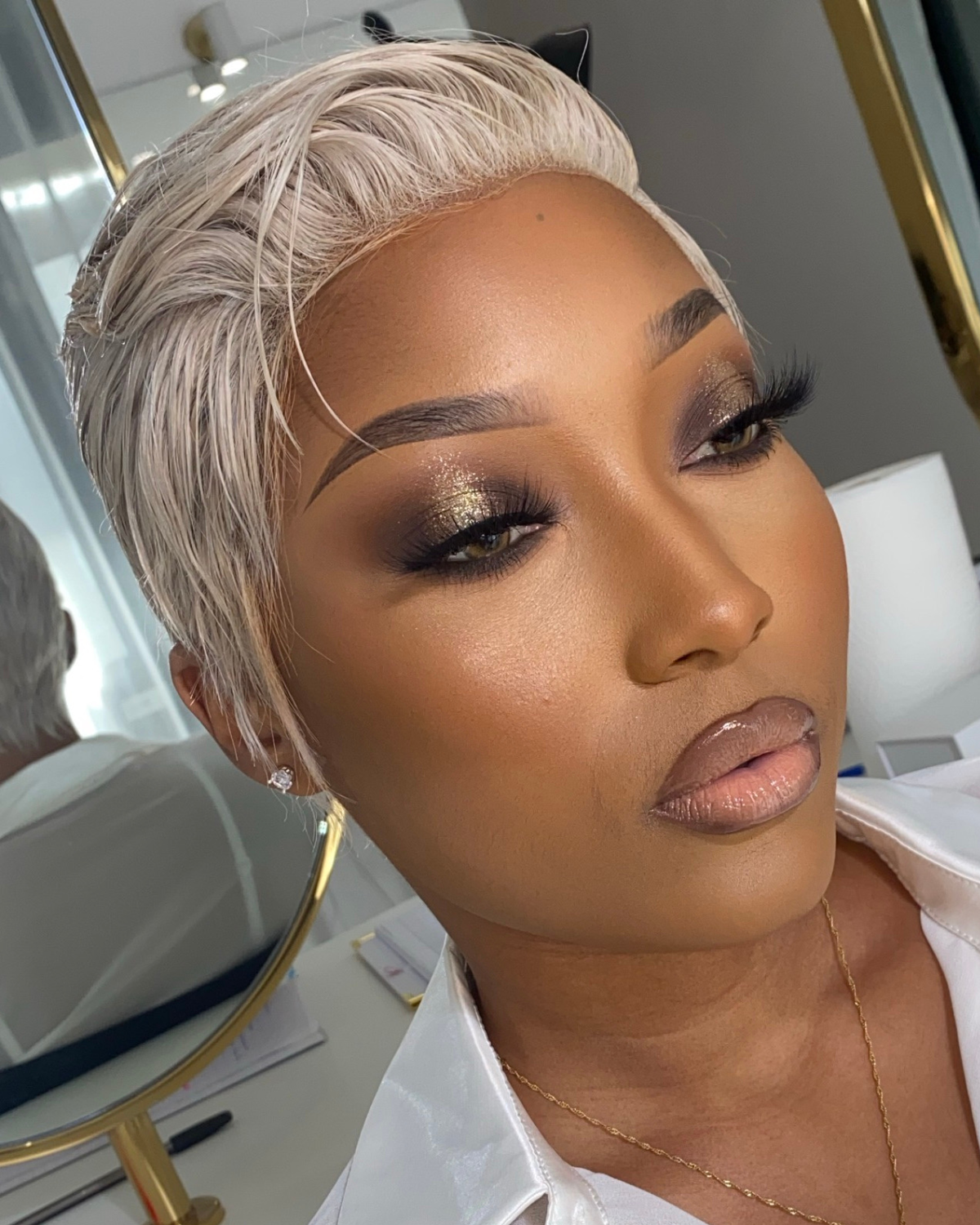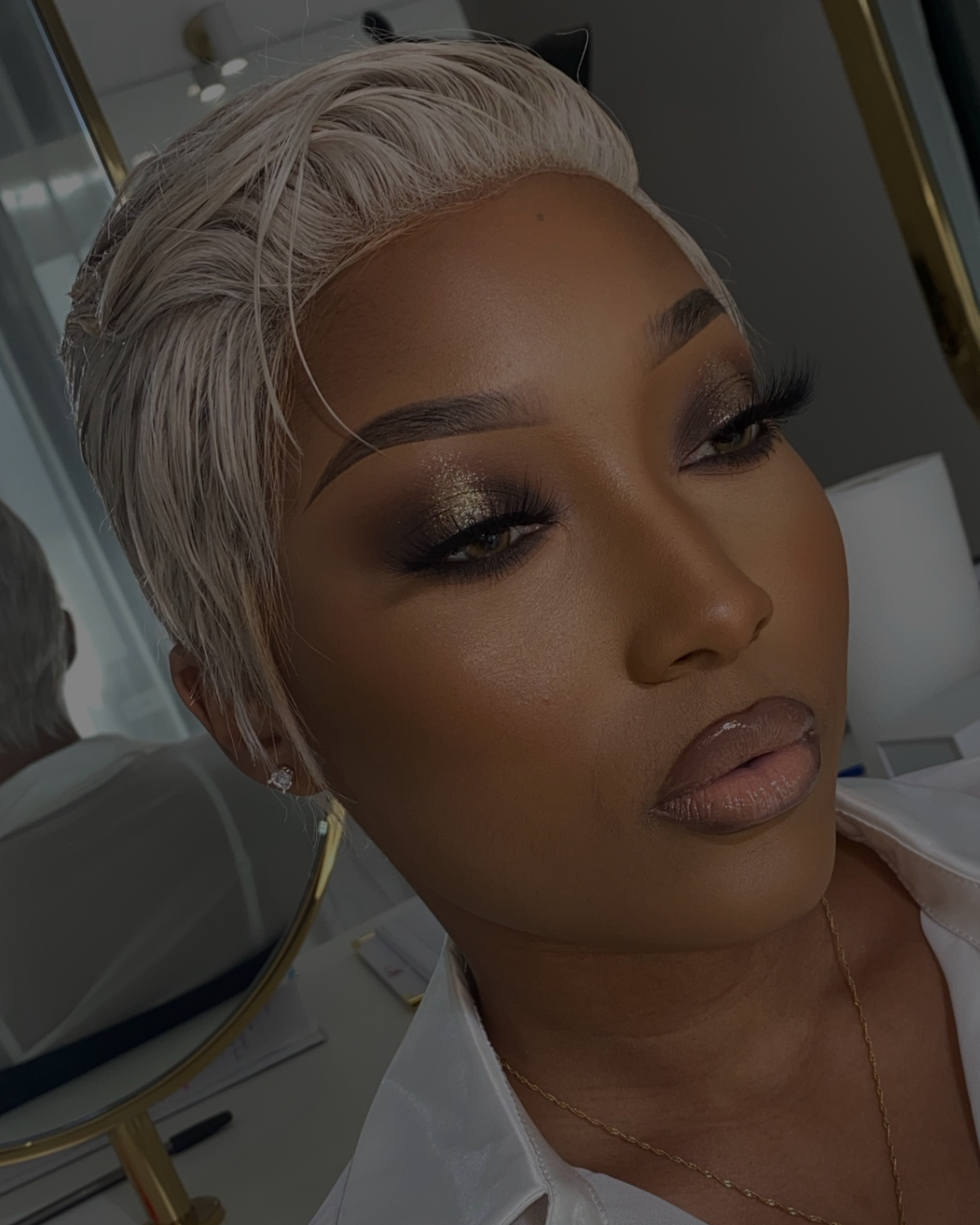 ABOUT THE
PRIVATE TRAINING 1:1
Each look is carried out over half a day, i.e. a total of 2 to 10 looks depending on the duration of the training (see details in the durations and prices tab).
All the material is made available and the models are found by us .
Once you have become a makeup pro, the first planner made in France for makeup artists will be your daily ally to organize your MUA activity thanks to its 5 essential parts: My Essentials, My Agenda, My Clients, My Finances, My Communications.
INCLUDED: Practical sheets, motivational quotes, face charts, sample questions and more!
FOR WHO ?

One-on-one private training is accessible to anyone wishing to acquire a solid foundation in makeup or strengthen their skills (beginner / intermediate / professional).
ACCORDING TO YOUR LEVEL

BEGINNER

We recommend a 5-day training.

INTERMEDIATE

We recommend training over 3 to 4 days.

PROFESSIONAL

We recommend training over 1 to 2 days.
REGISTRATION DETAILS

ADMISSION

Please fill out the form below if you would like to do a training. We will process your request and we will send you by email the dates of availability as well as a secure payment link to pay the deposit.

PAYMENT

The deposit must be paid via a payment link if you wish to finalize your registration. The deposit is not refundable.
For all levels
We train students from all walks of life, individually or collectively.
ADJINAYA MAKEUP STUDIO
SCHOOL OF EXCELLENCE
Makeup Artist for more than 10 years, the founder Adjinaya learned the profession of professional makeup artist as an autodidact, then for 6 months in a prestigious school.
Over the years, she has made a name for herself in the world of beauty and imposed a style while combining different make-up techniques, including American, Russian and Brazilian techniques.
Nicknamed El Professor, she sublimates you for your special occasions when she is not in the studio for her individual and collective training.
Adjinaya and her trainers welcome you to a dedicated space of 233m² in the Paris region. The concept: favor quality over quantity, which is why training is only done in small groups to encourage sharing, exchange and follow-up.
DISCOVER OUR TRAINING
And choose the one that suits your needs and level.
OTHERS FORMATIONS

ONLINE TUTORIALS
Sorry, there are no products here.