MELANIN BEAUTY TRAINING - OCT. 2023
3 DAYS | 890€* | ☆ INTERMEDIATE-PRO

A sublimated complexion thanks to the Melanin Beauty training . This specific training will teach you how to perfectly master make-up on dark skin .

For three days , you will learn the colorimetry and characteristics of dark and very dark complexions, in order to highlight them and give them structure, for a perfectly balanced complexion.
*Additional fees may apply in case of financing by an organization.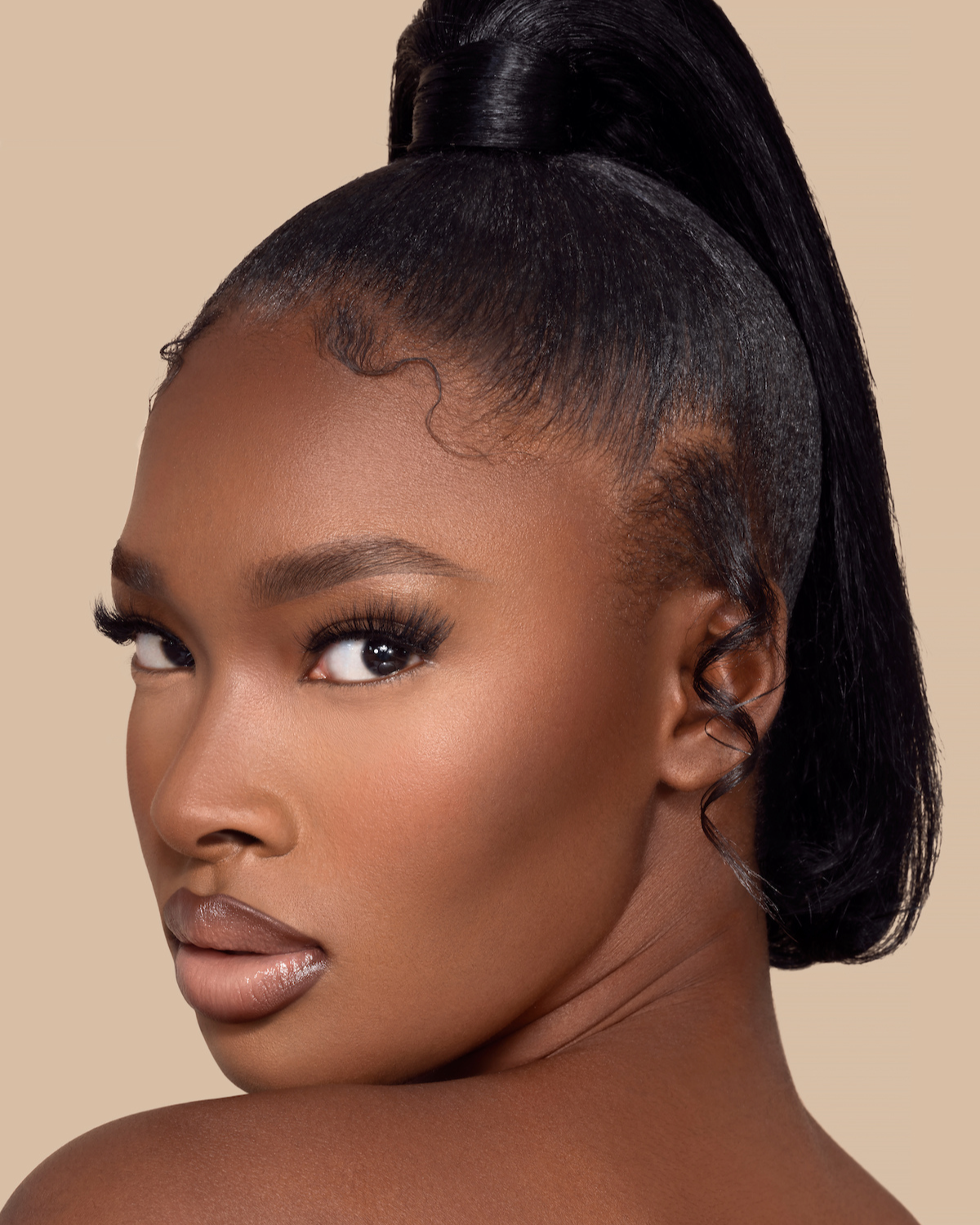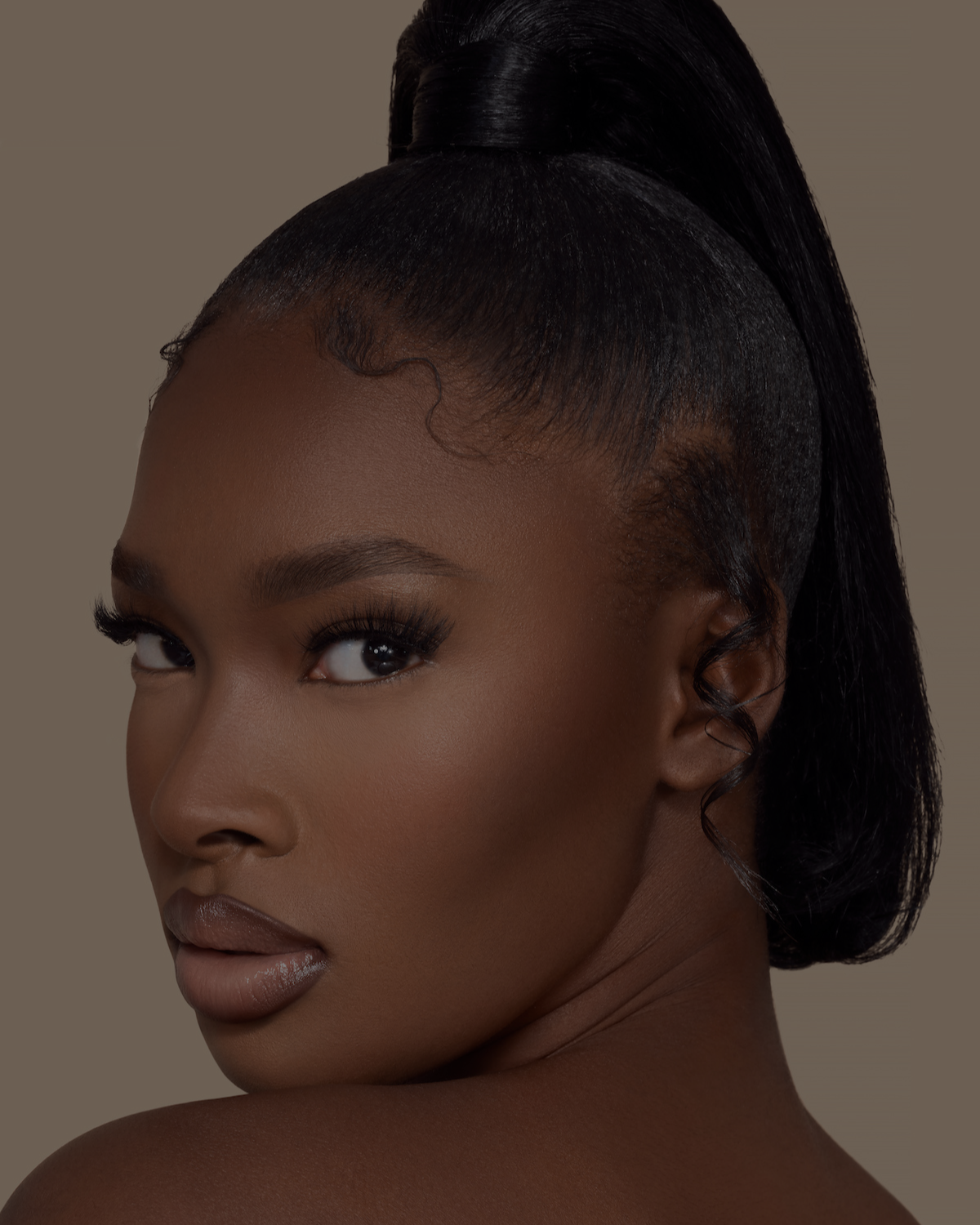 ABOUT THE
MELANIN BEAUTY TRAINING
Learn how to enhance mixed to dark skin
The Melanin Beauty training is a 3-day professional training program to learn makeup techniques adapted to mixed to dark skin and develop a clientele on these skin tones.
Master the specificities of mixed to dark skin
Each skin tone uses specific techniques and types of products: you must therefore be able to adapt to them in all circumstances.
Melanin Beauty training reviews the basics of makeup and addresses colorimetry, morphology, the characteristics of light to dark skin in order to achieve a perfect complexion: how to prepare the skin, bases and foundations to use, blush colors or lipstick depending on skin tone, how to adapt to tanned skin, etc.
A short but intensive training
The days are divided into two parts: theory is studied in the morning, practice is done in the afternoon on models.
A training booklet containing the course, as well as practical cases, will allow you to take notes throughout the training. Available for purchase at the studio, it will be a way for you to collect and keep essential information for the profession of makeup artist, throughout your career.
FOR WHO ?

This 3-day training is intended for people who already have significant experience in makeup (intermediate and professional levels).
PREREQUISITES

The training program is dedicated to people who have already completed at least complete makeup training as well as professionals who have made makeup their profession.
THE ADVANTAGES OF TRAINING

Application by selection
We only recruit motivated people who demonstrate a passion for the profession of makeup artist. At Adjinaya Makeup Studio, you are sure to participate in a healthy and motivating learning environment.
Training given by expert trainers , trained by director Adjinaya, using the same techniques that have made her a reference in the field of makeup.
Qualiopi recognized and certified training center
Possibility of financing up to 100% by OPCAs.
Payment in installments available for all training.
233m2 of training space and makeup products available
Advantages from the AMS BEAUTY brand: -20% discount on all the brand's products, including professional luggage.
Training booklet available for purchase: this booklet contains the course as well as practical cases and will follow you throughout your career as a makeup artist.
Training support included
Training certificate issued when all acquired knowledge is validated.
REGISTRATION DETAILS

ADMISSION

Adjinaya Makeup Studio courses are admitted by selection.

You will find all the information in the ADMISSION section, as well as in the e-mail you will receive following the validation of your pre-registration.

PAYMENT

A deposit of €390 must be paid online or by bank transfer if your application is accepted and you wish to finalize your registration. The deposit is not refundable.
FURTHER INFORMATION

MODELS

For the smooth running of the training, we kindly ask you to find models on which you would practice in the afternoons. All the details will be sent to you by email, once your registration has been validated.

VALIDATION OF LEARNING

A certificate is issued at each end of training. However, the certificate is issued only in the event of validation of all the knowledge required for the certification.
AFTER TRAINING

You will know the theoretical bases and you will have all the knowledge and skills necessary to:

correct and make up mixed and dark skin
create different types of makeup for these skin tones
For all levels
We train students from all walks of life, individually or collectively.
BECOME A MAKEUP ARTIST
EQUIPMENT
The Melanin Beauty training requires specific equipment, to be brought throughout your training.
A complete make-up kit will be required:
Note taking / Complexion preparation / Complexion make-up / Eye make-up / Lip make-up / Hygiene material
AMS BEAUTY products are also available on site in stores or on the ams-beauty.com website .
Please see the complete equipment list below.
ADJINAYA MAKEUP STUDIO
SCHOOL OF EXCELLENCE
Makeup Artist for more than 10 years, the founder Adjinaya learned the profession of professional makeup artist as an autodidact, then for 6 months in a prestigious school.
Over the years, she has made a name for herself in the world of beauty and imposed a style while combining different make-up techniques, including American, Russian and Brazilian techniques.
Nicknamed El Professor, she sublimates you for your special occasions when she is not in the studio for her individual and collective training.
Adjinaya and her trainers welcome you to a dedicated space of 233m² in the Paris region. The concept: favor quality over quantity, which is why training is only done in small groups to encourage sharing, exchange and follow-up.
DISCOVER OUR TRAINING
And choose the one that suits your needs and level.
SIMILAR TRAINING

ONLINE TUTORIALS
Sorry, there are no products here.