SELF-MAKEUP CLASS
2 HOURS 30 | FROM 150€ | ☆ ALL LEVELS

Self-makeup classes teach you how to do your own makeup , both to enhance yourself in everyday life and for special occasions.

These courses are taught solo (for one person) or in pairs (for two people), depending on the desired level:

Level 1: Learn how to perfectly apply makeup to your complexion and eyebrows and do simple eye makeup.

Level 2: Learn how to create sophisticated makeup (contouring, evening makeup, etc.).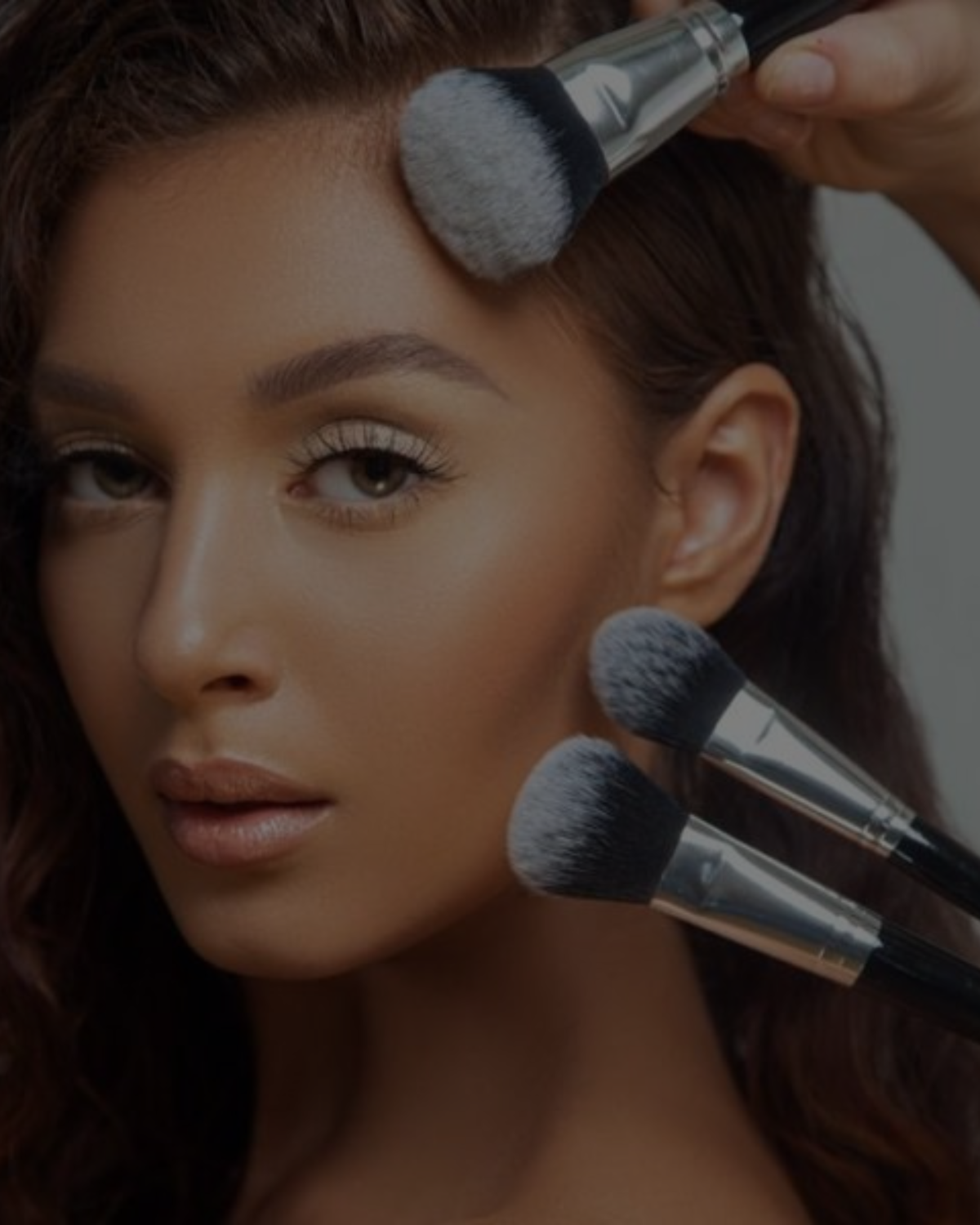 ABOUT
SELF-MAKEUP CLASS
CREATE YOUR OWN MAKEUP ALONE OR WITH TWO PEOPLE
In 2.5 hours, we will cover all the basic complexion, eyes and lips to achieve makeup on fleek quickly.
Following our training, you will benefit from -15% on all AMS BEAUTY brand products (excluding luggage).
You can book lessons alone or with others.
Are you a group of 4 or more? Book via the form right here .
FOR WHO ?

The self-makeup course is accessible to anyone wishing to learn how to apply makeup on their own.
LEVELS

Level 1

Learn how to perfectly make up your complexion and your eyebrows and make simple eye makeup.

Level 2

Learn how to perform sophisticated make-up (contouring, evening make-up, etc.).
MATERIAL

You must bring your own make-up bag and brushes.

Equipment will also be made available to you.
REGISTRATION DETAILS

DEPOSIT

Deposits are non-refundable.
For all levels
We train students from all walks of life, individually or collectively.
ADJINAYA MAKEUP STUDIO
SCHOOL OF EXCELLENCE
Makeup Artist for more than 10 years, the founder Adjinaya learned the profession of professional makeup artist as an autodidact, then for 6 months in a prestigious school.
Over the years, she has made a name for herself in the world of beauty and imposed a style while combining different make-up techniques, including American, Russian and Brazilian techniques.
Nicknamed El Professor, she sublimates you for your special occasions when she is not in the studio for her individual and collective training.
Adjinaya and her trainers welcome you to a dedicated space of 233m² in the Paris region. The concept: favor quality over quantity, which is why training is only done in small groups to encourage sharing, exchange and follow-up.
DISCOVER OUR TRAINING
And choose the one that suits your needs and level.
COLLECTIVE TRAINING

SELF-MAKEUP