FUNDING
Adjinaya Makeup Studio provides professional training that can be directly financed via training organizations. So, you will be able to benefit from our training programs from 0€ , depending on your situation.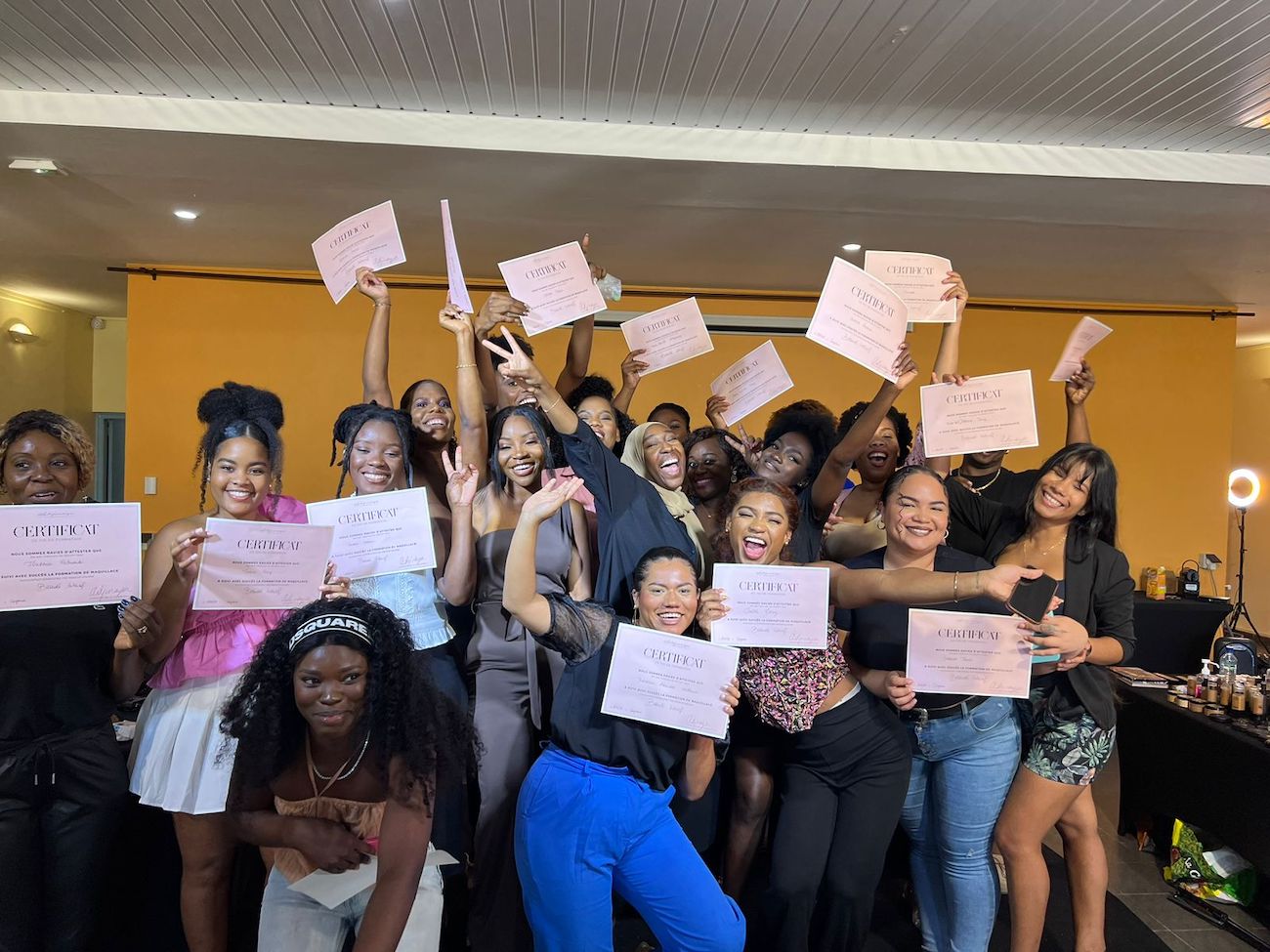 Payment in 3X and 4X WITHOUT FEES available with Scalapay
Payment in 3X and 4X WITHOUT FEES available with Scalapay
Payment in 3X and 4X WITHOUT FEES available with Scalapay
DISCOVER THE FINANCING ORGANIZATIONS
WHICH SOLUTION SHOULD I USE FOR MY TRAINING?
Whether you want to do makeup on your own or open your own beauty salon, you are sure to find a suitable financing solution.
If you are registered with one of our partners, do not hesitate to contact them directly.
We remain at your disposal to answer all your questions: contact us by clicking on the button below or by email: formations@adjinaya.com .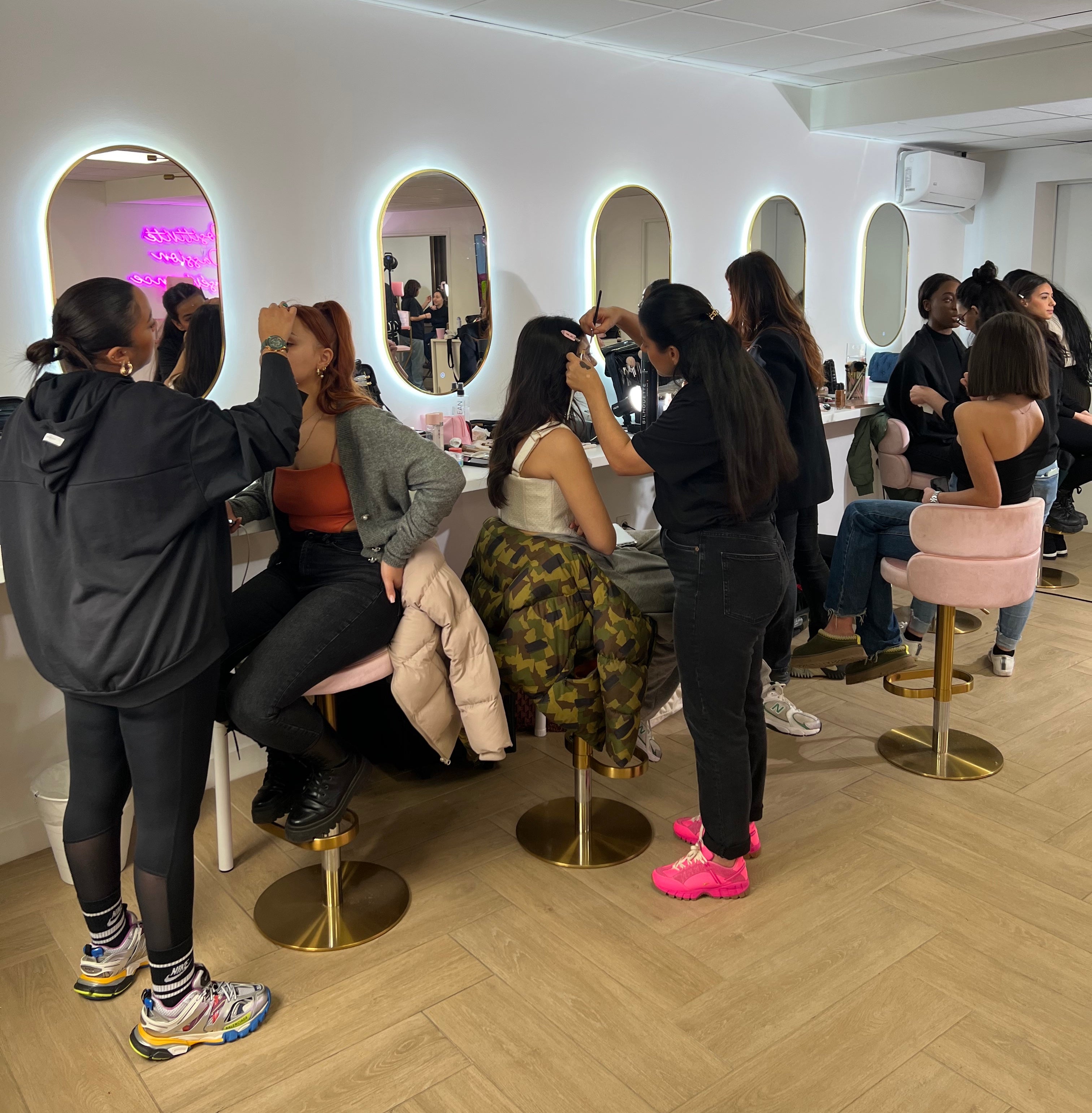 CPF
Since 2018, this account belonging to employees has been funded through contributions each year. Beyond 50% full time, €500 is added to the account each year (maximum amount: €5,000)
Thanks to this account, you can complete the training of your choice in a CPF partner training organization.
Who is affected by the CPF?

The CPF is aimed at all employees, all people exercising a liberal profession, self-employed workers, micro-entrepreneurs, as well as their spouses. It is also aimed at people registered with the Pôle Emploi.
How do I use my CPF rights?

Your rights, accumulated throughout your professional life, are accessible on the My Account Training website. All you have to do is create an account and fill out the requested information. You will immediately have access to your balance, which you can use for professional training from accredited organizations.
How do I finance my training with the CPF?

If you wish to follow Adjinaya Makeup Studio training financed by your CPF, we invite you to check your rights in your CPF account. You then simply need to check the box "I would like to be financed by the CPF" when you pre-register (pre-registration form available on each training page).
When should I follow my training financed by the CPF?

If the training you wish to follow takes place during your working time, you simply need to request authorization from your employer, who has 30 days to respond. The absence of a response after the 30-day period constitutes acceptance of the request.

If the training does not take place during your working time, you do not need to request any authorization. You can simply have your rights validated by a professional development advisor from organizations such as Pôle Emploi, Apec or the Local Mission.
EMPLOYMENT CENTER
AIF FINANCING (INDIVIDUAL TRAINING AID)
Your Pôle Emploi advisor validates your training request and supports you in implementing your financing request.
A quote will then be sent by the establishment before allowing any financing by Pôle Emploi.
How to benefit from the AIF?

You can apply for an AIF if:

the funding available does not cover all educational training costs
no funding is available to support your training

Provided that the desired training is consistent with your training project, you can request AIF financing from your Pôle Emploi advisor.

If you have CPF rights, which do not cover the entirety of the training costs, you can request additional AIF financing.
How do I apply for AIF financing?

Request a quote from the training organization, specifying your situation.
You will receive your quote directly in your job seeker area.
If you validate it, it will be directly transmitted to Pôle Emploi, which will check the consistency of your training project.
You will be informed of the acceptance or refusal of the quote in your job seeker area.
OPCO / OPCA
What is an OPCO / OPCA?

The mission of the OPCOs is:

to ensure the financing of apprenticeship and professionalization contracts, according to the levels of support set by the professional branches;
to provide technical support to professional branches
to provide a local service for the benefit of very small, small and medium-sized businesses in particular, allowing:
- to improve the information and access of employees of these companies to professional training;
- to support these companies in the analysis and definition of their professional training needs, particularly with regard to economic and technical changes in their sector of activity.
How do I know which OPCO / OPCA I belong to?

You must know the NAF (French activity nomenclature) or the APE code (main activity carried out) of the company where you are employed. You will find this information on your pay slip.

Then do a search on the Ministry of Labor website (this is the site that is the most up to date regarding the replacement of OPCAs by OPCAs) and you will find all the contact details you need to get financed.

You can then contact the OPCA / OPCA directly to which you depend.
How do I contact my OPCO / OPCA?

The organizations can be contacted via their website or by post.
SELF-FINANCING
FINANCE YOUR OWN MEANS
You simply need to register for the training, once your registration has been validated, you will be asked to pay a deposit. Payment in 3 or 4 installments WITHOUT FEES is also available.